Keat (pronounce as 'kid') has worked extensively in the areas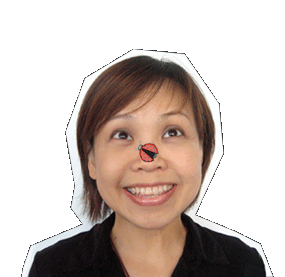 of video, multimedia, 3D animation and post production. Yes, she's very experienced, no "Keat-dding". Full-stop. With her experience and knowledge in video production, Keat has formed the very core foundation of our company.

Her 6-year stay in a production company had given her the experience and expertise for a diverse range of projects. Her dedication and passion for creative and production work saw her strong involvement in all aspects of the process, from brainstorming to production and post-production.

In video production, Keat's experience ranged from managing and producing for video productions that ranged from corporate, training, exhibitions, MTVs, museums, events, education to multimedia shows and CDRoms. Her portfolio even includes an award winning 3D animation programme aired on local television.

Keat enjoys yoga and if you are one that contorts your body and enjoys it, do not hesitate to ask Keat along.